COMMERCIAL SERVICES FOR OVER 57 YEARS!
Landscape Construction Services in Greater Toronto Area
&

Mississauga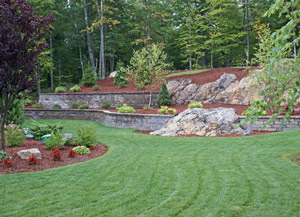 Pacific Paving is excited to provide our clients with high quality, professional landscape construction for Toronto properties. With over 53 years of experience, our team is prepared in the many aspects of landscape construction, enabling us to approach each project with the utmost attention to detail. We understand that each property is unique and has various factors that need to be considered before operated upon; our experience in the industry gives us the ability to properly scout and examine the particulars of each project before deciding the best course of action. This, in addition to the renowned quality of our various landscape construction services, is what makes Pacific Paving the top provider of fine landscape construction in the GTA.
Our Landscape Construction Services Include:
but are not limited to foliage integration, asphalt paving and concrete paving. The various services that we are able to provide ensure that our clients are covered for every facet of landscape construction, making us a professional quality one–stop solution for commercial properties.
Plant or Foliage Integration
One of our services in landscape construction is plant or foliage integration. For a property to form a polished, well–manicured look, properly planted trees must be present to assist in enhancing the area's appearance. Strategically placed and properly planted trees will ensure that maintenance is easy and routine, and that the plants will provide healthy benefits in both appearance and the quality of air on the property.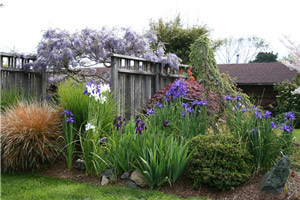 Our team will take into consideration the plant's drainage requirements, soil type and drainage characteristics in order to give our foliage the best chance of growth and success. By carefully examining the quality and layout of the property before implementation, we ensure that we can find the best fit possible for the property. Drawing from the experience of our team, we will utilize the optimal planting techniques—which affects water quality, fertilizer use and pesticide use—in order to maximize the longevity and health of the plants on the property.
Variety of Landscape Construction Services
In addition to foliage integration, Pacific Paving also provides asphalt and concrete paving services for our clients. Asphalt and concrete paving are a great way to generate usable space on the property by creating pathways in which people can traverse, as well as form open spaces for multiple purposes such as parking lots and sitting areas.
Pacific Paving is delighted to be able to provide the best landscape construction in Toronto, Mississauga, Burlington, Newmarket, Brampton and Oakville. Our team is steadfast in its commitment to provide a variety of landscape construction services while maintaining the renowned quality of our work—we trust that our dedication to the process will result in professional quality landscapes that will exceed the high expectations of our clients.
Effective, Efficient and Affordable Landscape Construction Services
Interesting links
Here are some interesting links for you! Enjoy your stay :)