COMMERCIAL SERVICES FOR OVER 57 YEARS!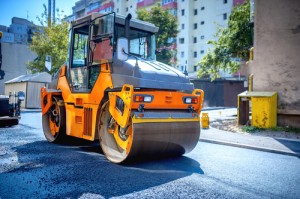 Pacific Paving has been committed to providing high quality, professional asphalt and concrete paving services in Toronto for over 53 years. From park trails to basketball courts, Pacific Paving is vastly experienced in various types of commercial paving services for the GTA and surrounding area. Concrete and asphalt paving can be a great asset for commercial properties by changing old spaces into ideal new ones for proper use; concrete or asphalt paving can generate new walking trails for the community, turn an unused patch of land into a basketball court, or create the foundations of a parking lot for a new office building. Here at Pacific Paving, we hope that our work continues to help improve the community by making it more engaging, attractive and functional. The only way we can continue to achieve this is by providing the best and fullest service in the GTA, a tall order due to the large amount of concrete and asphalt paving services needed in the city. In order to fulfill this goal, we have two separate and dedicated paving crews—one for concrete, one for asphalt—in order to better serve the wishes and needs of our clients.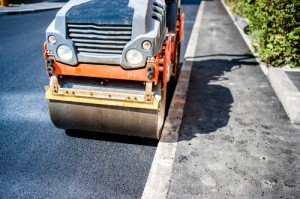 Pacific Paving's designated crews for paving projects consists of one concrete paving team and two asphalt paving teams, A and B. Our concrete paving team consists of one foreman, two grade setters, two form setters and two concrete finishers. With team members specializing in specific components of the concrete paving process, this arrangement enables Pacific Paving to tackle all varieties of concrete paving projects, large or small, with assurance that the job will be done safely, effectively and efficiently.
Our "A" asphalt paving team consists of two general laborers, two asphalt rake men, two roller operators, one screed operator, one spreader operator, one foreman and one supervisor. Our "B" asphalt paving crew is a smaller team that consists of similar positions with a total of seven members. By having two separate and different sized asphalt paving teams at our disposal, we are able to tackle both multiple projects at the same time—all while ensuring that each operation is given the proper care and attention. Our asphalt paving teams are knowledgeable and experienced in all types of commercial paving projects, ensuring that the needs of our clients are well met.
Pacific Paving is delighted to continue to provide the best asphalt and concrete paving services in Toronto, Mississauga, Brampton, Oakville, Burlington and Newmarket. For the last 53 years, Pacific Paving has proved itself to be the best paving company in Toronto through hard work, dedication, and a commitment to surpassing the expectations of our clients. For all your asphalt and concrete paving needs, contact Pacific Paving today—and see the difference we can make.
Effective, Efficient and Affordable Paving Services
Interesting links
Here are some interesting links for you! Enjoy your stay :)